A model for employees' reflections on use of technology
This model is intended for healthcare professionals to reflect on their use of technology in working life. It is a reflection tool for enabling active use of technology.
Introduction to the model
Too often healthcare professionals simply use technology routinely, even if it is not meaningful. This we can call passive use of technology, where the technology is used unreflectedly. Healthcare professionals may also refrain from using technology because they have not been able to reflect on the possibilities of use.
When the healthcare professionals, on the other hand, actively reflect on the use of technology, there is a much better chance that the technology is used in ways that best promotes clinical purposes.
Active reflection on the use of technology is thus essentialt to successful implementation of the solution.
Here is a model for healthcare professionals to reflect on their use of technology in their working life.
The model offers a common language to understand and talk about technology in working life.
The model is used by Copenhagen University of Applied Sciences for digital competence development of healthcare professionals.
Elements in the model
The model consists of four dimensions of technological understanding, which are important for the health care professionals to reflect on when introduced to new digital technologies at work. These dimensions are:
Technology – touching upon the learning requirements of new technological solutions
Commitment – to learning new technology in work life
Complexity – regarding the complex contexts in which the use of technology takes place
Development – about the changes in professional identity that new technology entails and the needs for rethinking and development.
Sources / References
Hasse and Brok, 2015: TEKU – modellen – Teknologiforståelse I professionerne
Exercise
How to use the model:
Use 30 minutes in smaller groups to reflect on how you use technology in your everyday work. Apply the questions why, how, who and what to guide the dialogue.
Reflections on technology use
Development
How am I affected as a healthcare professional?
How does the technology influence on/develop my professionalism (influences working methods, professional expertise and professionalism)
Which new tasks does the technology create? And how does the organization of the tasks change?
How are responsibility and trust in relationships affected? As well as hierarchies and knowledge monopolies and forms of collaboration across the board?
Complexity
Why is this technology introduced? (Decision from management, employees or political and with what intent and purpose?)
Commitment
The impact of technology on everyday life:
How does this technology change my specific work tasks? (new interior design, new workflows, new form of communication, new approach to the patient – new habits and routines)
The way technology is used in practice:
Have we taken an active position on how we use technology most meaningfully?
Does the technology even make sense?
When is the use of digital technology problematic and when is it beneficial?
How does technology affect my relationship with the patient?
What ethical questions arise when we use this technology? And in what situations?
How does technology affect the quality of treatment/care? Including how we handle challenges such as crashes, many codes, etc.?
Technology
How do I get to know the technology and become able to use it in my everyday life?
How do my own attitudes and feelings affect the way I approach new technology?
What motivates me to acquire new technology?
Source / References
Hasse and Brok: The TEKU model – Technology understanding in the professions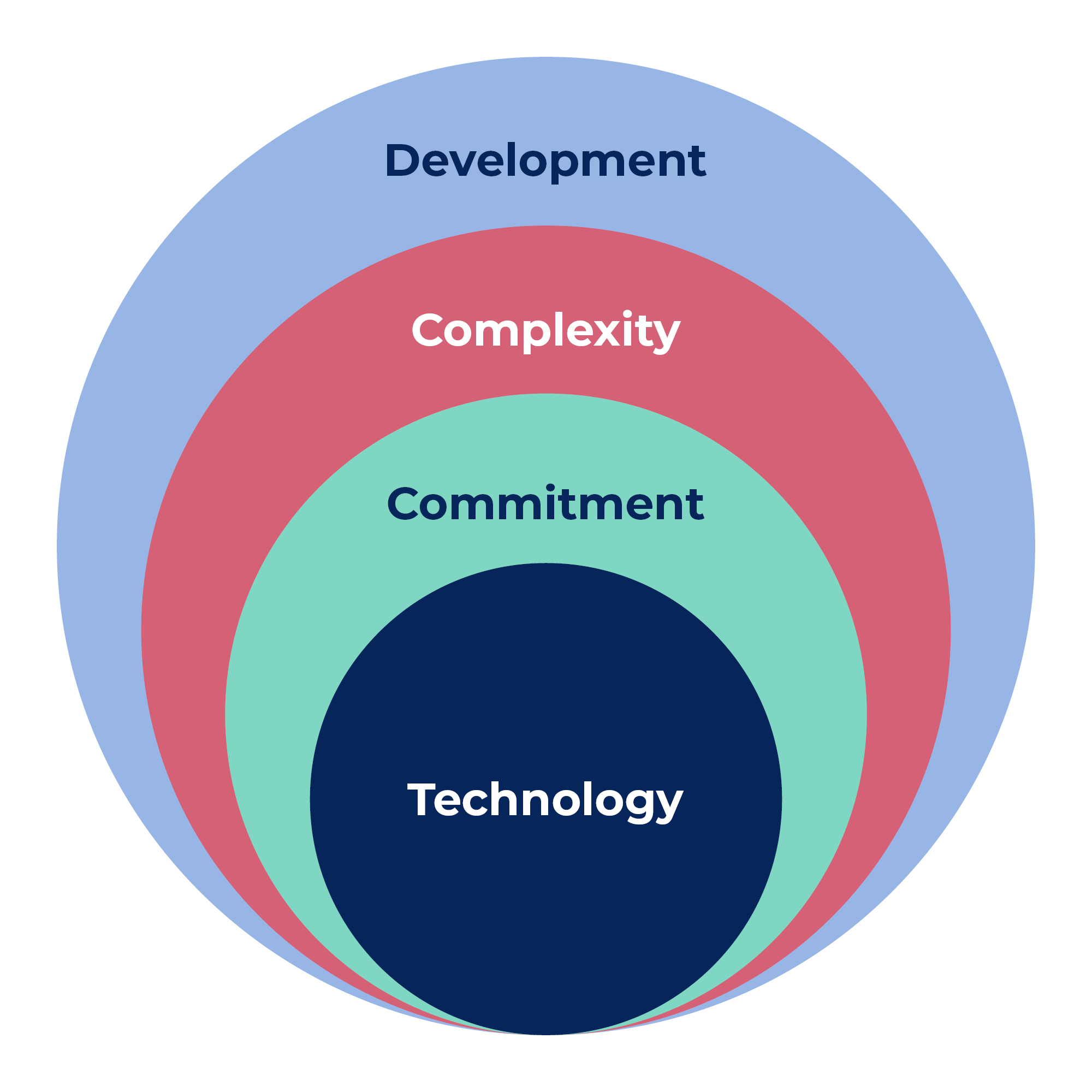 Dialogue cards for reflections on technology and its effect in practice
The use of digital technology in healthcare requires several important considerations. In the following you will be presented with a set of dialogue cards related to the use of technology in healthcare. Use these cards to reflect and discuss.
Cards for dialogue and joint reflection
It is important that you have a common language in your workplace to talk about digital competencies. You can strengthen this by using the dialogue cards to talk about where you encounter digitalization and what it requires of you.
Source / References
How to use the dialogue cards
Print the cards where your print on both sides of the paper. The dialogue cards can be used in a group or on your own.
They contain questions about four areas:
Application competencies
Technology understanding
Communication
Development and implementation